A bit of history of our distillery...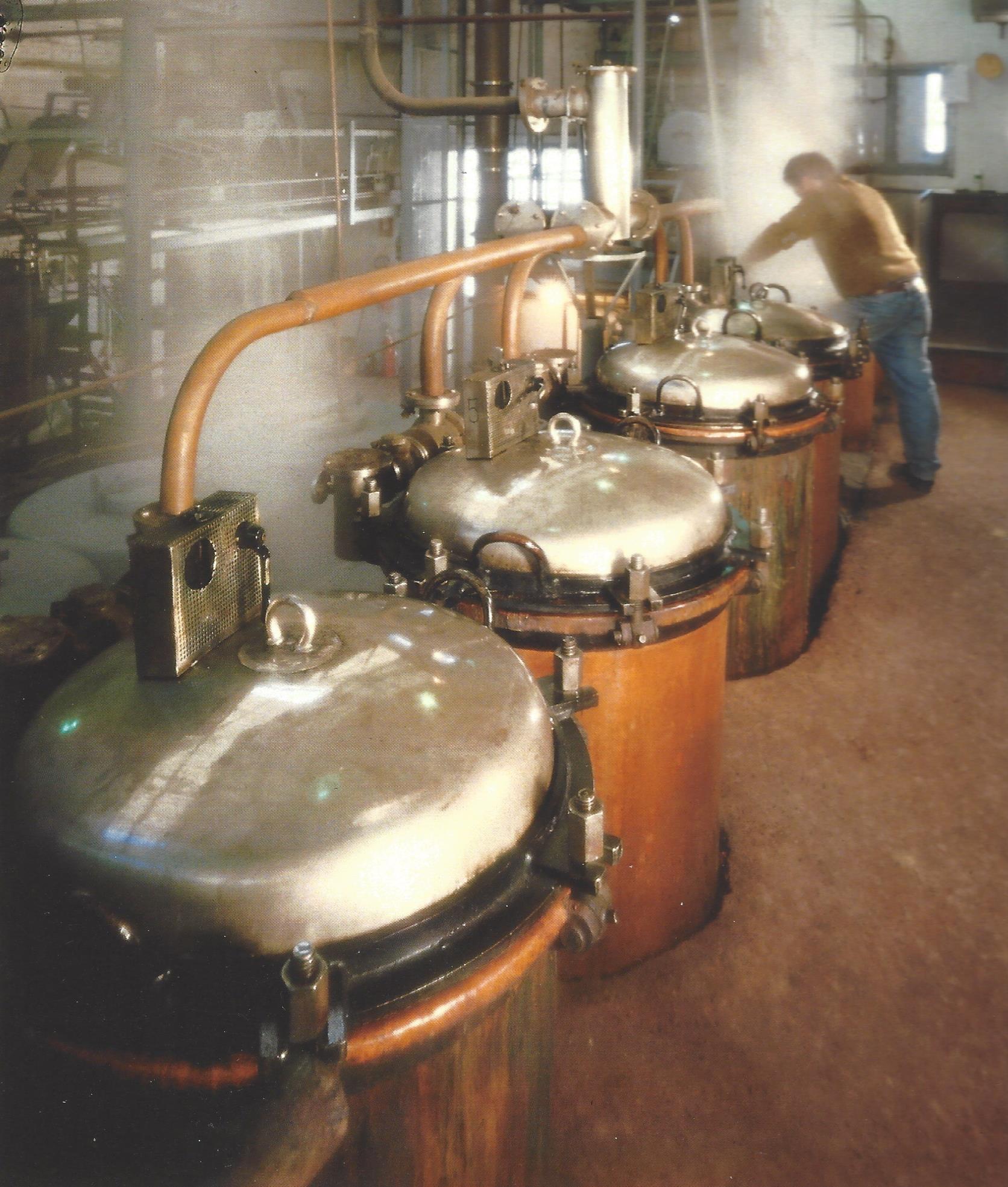 Bosso, family tradition since five generations
It was 1888 when Stefano Boario left to his daughter the house, including all the equipment for the distillation of pomace. Her groom was Giovanni Bosso, who decided to dedicate himself in his father-in-law's activity in Zanco of Villadeati, that is a little village in the Lower Monferrato. The distillery boasts the licence n°2 released by the Direzione delle Dogane e delle Gabelle di Genova - in Alessandria division. In 1930, Giovanni's son, Luigi, moved the production in Cunico (AT) permanently, close to the railway line Asti - Chivasso, which was still in phase of construction. In that period this kind of transport facilitated the handling of products greatly throughout the Italian territory, bringing to an important growth of business' farm. The Company was renamed "Distilleria a Vapore di vinacce" by Luigi himself and today the company logo still carries his initials.
In the early 60s Giovanni and Carlo, Luigi's sons, joined the company. It was intuition of Giovanni that brought to the distillation of a single grappa for each Piedmontese grape variety producing the monovitigno grappa. He also became more and more convinced that grappa could handle long life's ageing. This is testified by the precious millesimate Riserve that we still commercialize with ageing of over 30 years. In 1982 Pierluigi, Carlo's son, started to assist his uncle, representing the fifth generation of masters distillers of Bosso's family Thanks to the collaboration with his cousin Franco, Giovanni's son, a long awaited dream came true: the Grappa of Moscato "La Rionda" vintage 1982 , aged 12 years, was sold for the first time.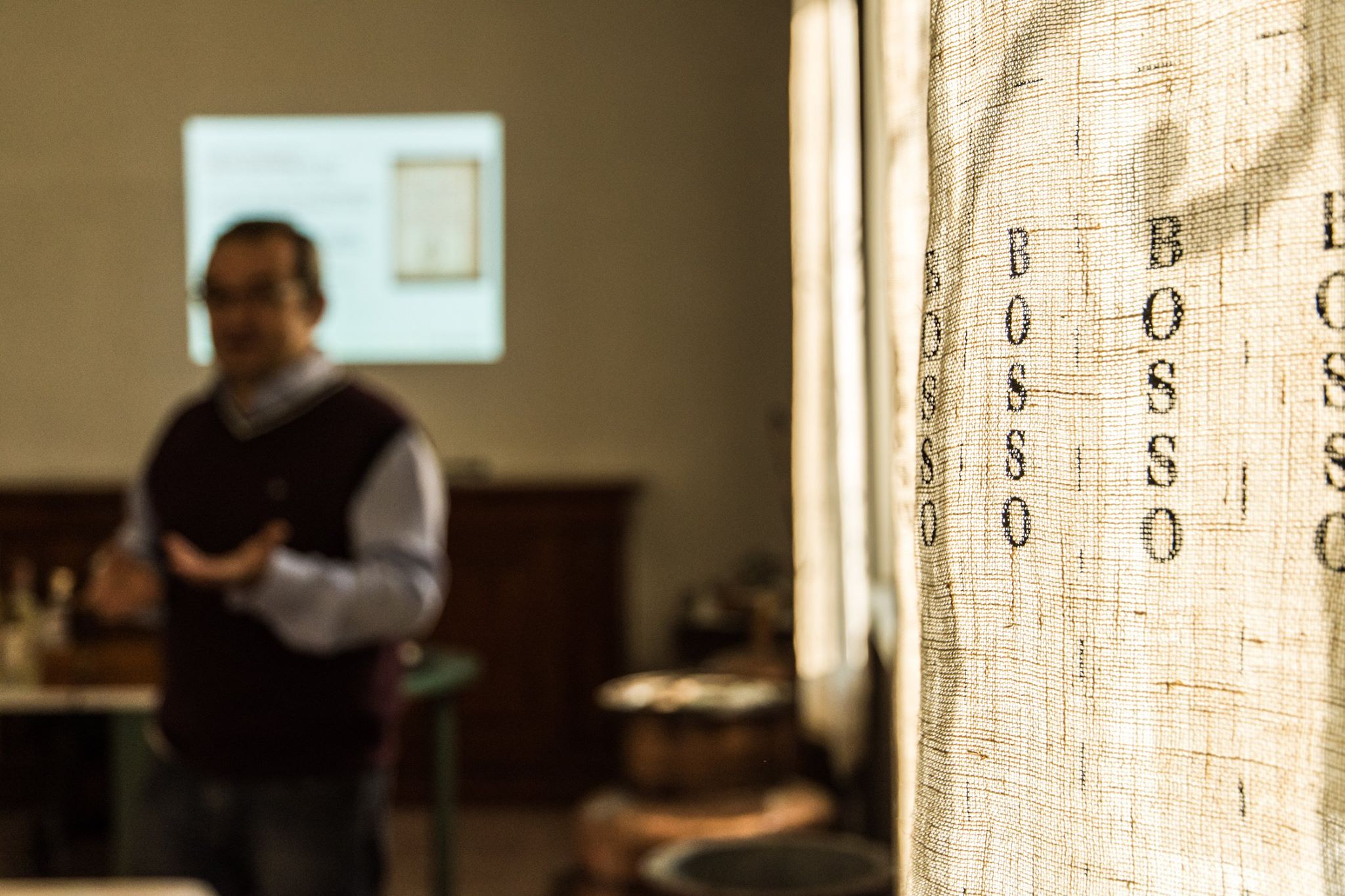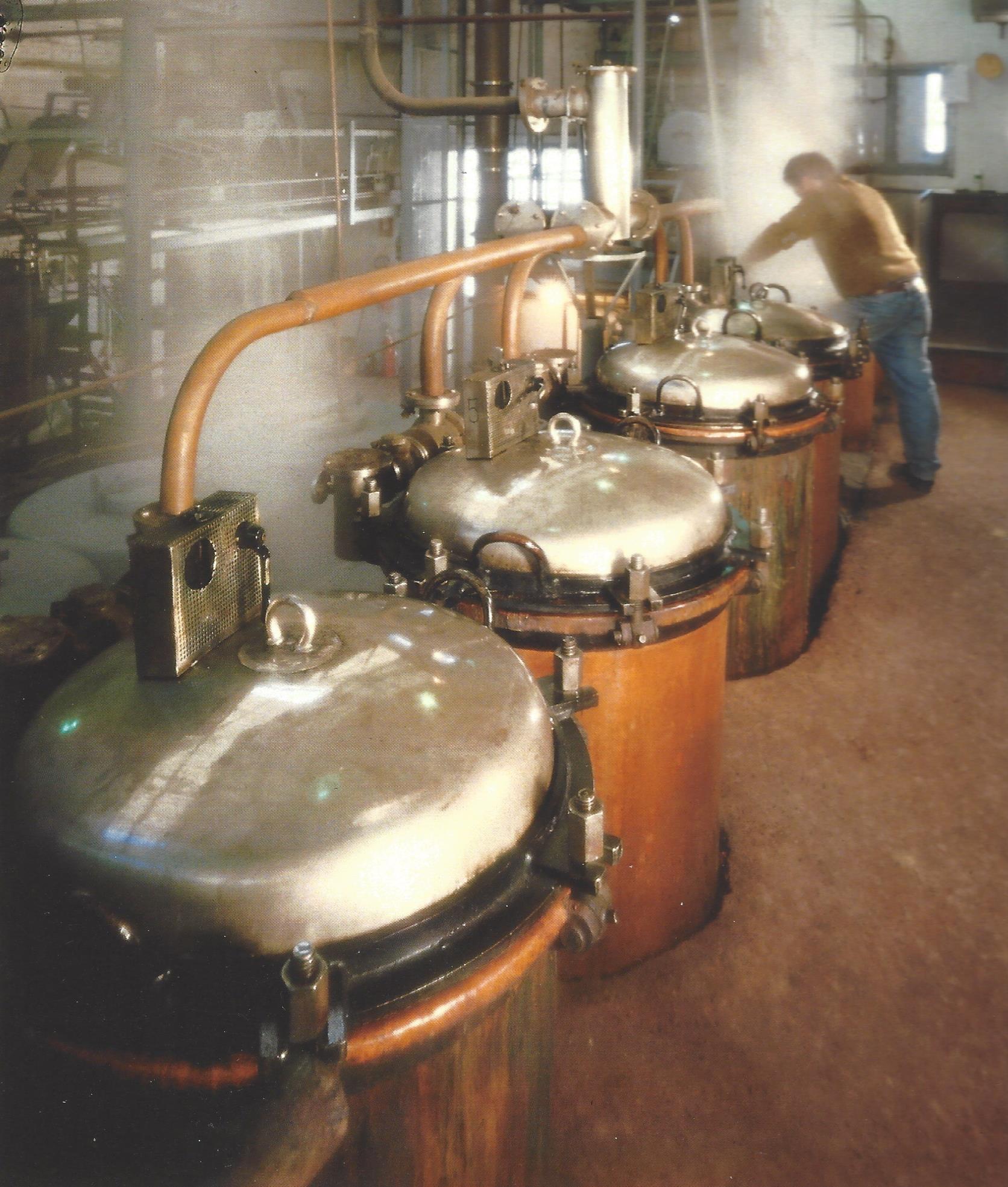 Our distillery today...
And then we come to our days. Pierluigi, supported by his son Umberto, is going on with the same passion the distillery started over a century ago. Generations of grappa's distillators and experience, grown day by day with an overtime attention, brought to a single result: the quality of the product, our watchword.
According to us, Grappa is a product linked to the time that has elapsed and elapses. In fact it is a passion which has deep roots in the past generations. It is a spirit that with our family has passed through history, society and many habits, maintaining his peculiarities unchanged. In order to obtain Grappa, there are moments, times, roles and places that are deeply rooted: it is like a ritual. Our intentions are to convey the passion of distillation, by passing on our experiences and, at the end, always put on the market a series of products of Italian excellence. Grappas that tell about traditions and also innovative research. Consciences and reflections play a new role as interpretations of tastes in the world of spirits. Another important chapter of our company is blending. It is an art of the master distiller that matches different kinds of Grappa from different grape variety with discernment of aromatic nuances and flavor. In this process the main guides are only experience and knowledge in the different components that characterize each grape marc. So, in the world of metaphore it can be said that the grappas shall be as chapters of a wonderful narration which has a perfect plot.
Today we mainly approach to Ho.Re.Ca sector and specialized retail. We have been present on foreign market, exhibitions and trade fairs since many years. We offer to all our distributors and customers an active support and some promotional activities of the brand such as presentation events and degustations of our products or guided distillery tours.